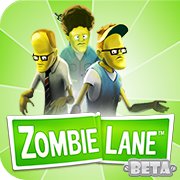 Descripción
Edit
"Zombie Lane" es un juego de Facebook que ha tenido un fuerte impacto en los usuarios.
La empresa creadora de zombie lane es Digital chocolate, también creadora de otros juegos como: Millionaire city, Vegas city, Tower bloxx y Island God entre otros.
Cosas sobre el juego
Edit
Personajes
Inventario
Latest activity
Edit
lol
Ad blocker interference detected!
Wikia is a free-to-use site that makes money from advertising. We have a modified experience for viewers using ad blockers

Wikia is not accessible if you've made further modifications. Remove the custom ad blocker rule(s) and the page will load as expected.